Managed Account Research Incorporated is a complete one-stop managed futures investment provider, from research and advisement to clearing, monitoring and reporting.

MARI's unique services can be classified into three distinct areas of added value.
MANAGED FUTURES
SEARCH & SCREENING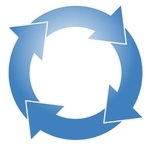 MANAGED FUTURES MANAGED FUTURES
ADVISEMENT BROKERAGE
Managed Futures Search & Screening
MARI identifies, evaluates and recommends CTA's, Commodity Pools and managed funds that attempt to achieve superior investment results with less relative risk than traditional buy and hold strategies on a highly consistent basis, based on our clients' financial criteria. MARI uses MARWEB, its proprietary analysis and evaluation web applications, to identify possible trading advisors.
Managed Futures Advisement & Monitoring
MARI advises clients and monitors recommended programs and strategies in order to carry out the clients intended plan. Through its brokerage affiliations, MARI's clients execute their orders by utilizing a regulated Futures Clearing Merchant's (FCM) vast financial and clearing resources.
Managed Futures Brokerage & Reporting
Through its database application, monthly and quarterly publications, MARI reports and evaluates the monitored investments and strategies to achieve continued fulfillment of client's investment goals and horizons.